Nail art is so pretty…but hard. Getting it done at a salon is expensive, buying fake nails online is expensive, and doing it myself never looks good...The struggle is real! But it turns out that there are indeed bargain-priced fake nails out there, and Born Pretty is one store to check out for that! These nails, for example, cost only $4.59.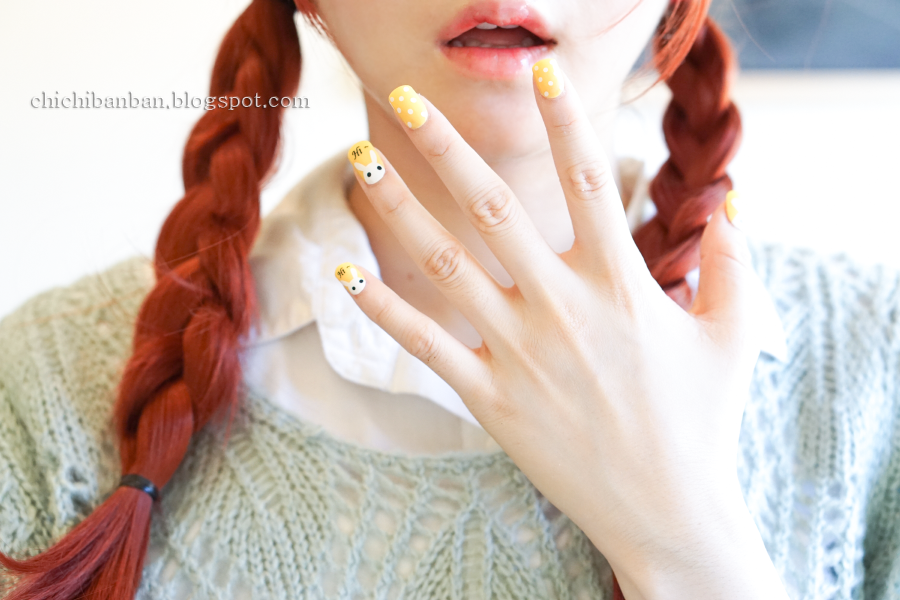 These nails were kindly sponsored by
Born Pretty Store
. Thank you Born Pretty Store!
Click!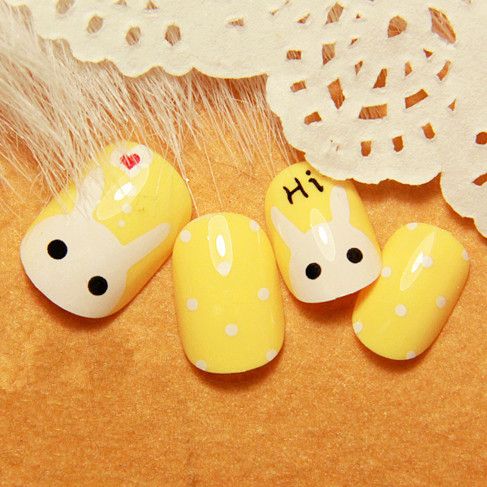 --------------------




Brand:24pcs/Box Cute Dots Rabbits Bunny Pattern Printed Full False Nail Tips

Price: $4.59 (Click here)



*Use "AYH10" for 10% off!



The box includes 24 nails of varying sizes. There are three total designs for the nails. It also comes with glue.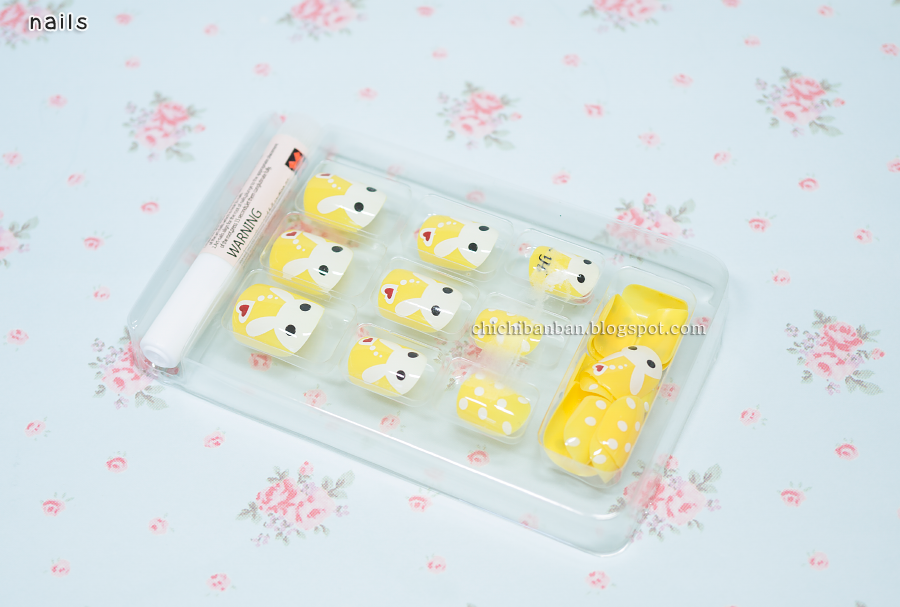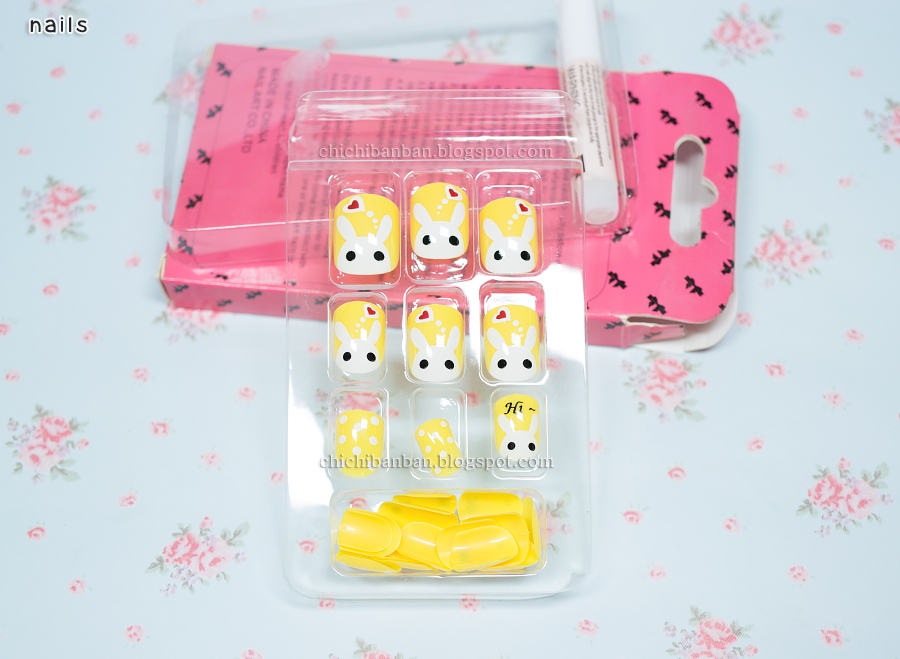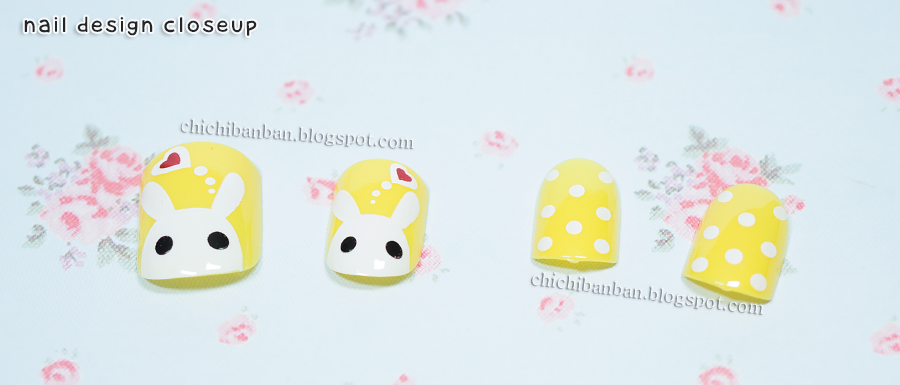 Color:
They're a vibrant yellow, true to the color in the photos. However, putting them on actually darkens the yellow color, adding a greyish hue to them.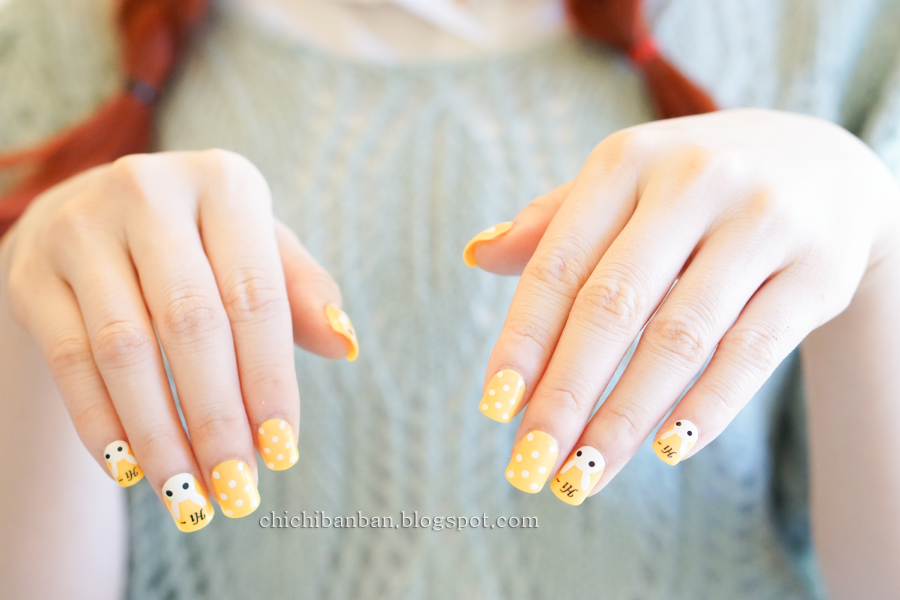 I actually did not choose to coordinate my nails this way. There's only one design for each size, so it just was a result of going by size.
Length:
Short for fake nails! The overhang is about 1.5mm to 3mm long, depending on the nail.

Design:
The design looks like it's printed on; everything is perfectly flat. And with that, it doesn't easily scratch or scrape off.
Nails:
The nails are medium thick. I've owned nails both thicker and thinner than these. They feel sturdy. I'm a clutz, and they haven't cracked so far! I'll update this post if they do. And even though they're sturdy, I have no problem fitting them onto my flatter fingernails. (Some nails are so thick that it's difficult to press them onto my index finger and thumb, which are flatter than the rest of my nails.)
Glue:
The glue included is not very strong. It takes some time to bond. In the case of my curved nails whose curvature didn't quite match that of the fake nails, I had to hold it very firmly for at least 30 seconds. Even then, all the nails came off within 24 hours.
For these photos I was inspired to try a refreshingly simple, boyish style. But...not sure if it suits me. ><

1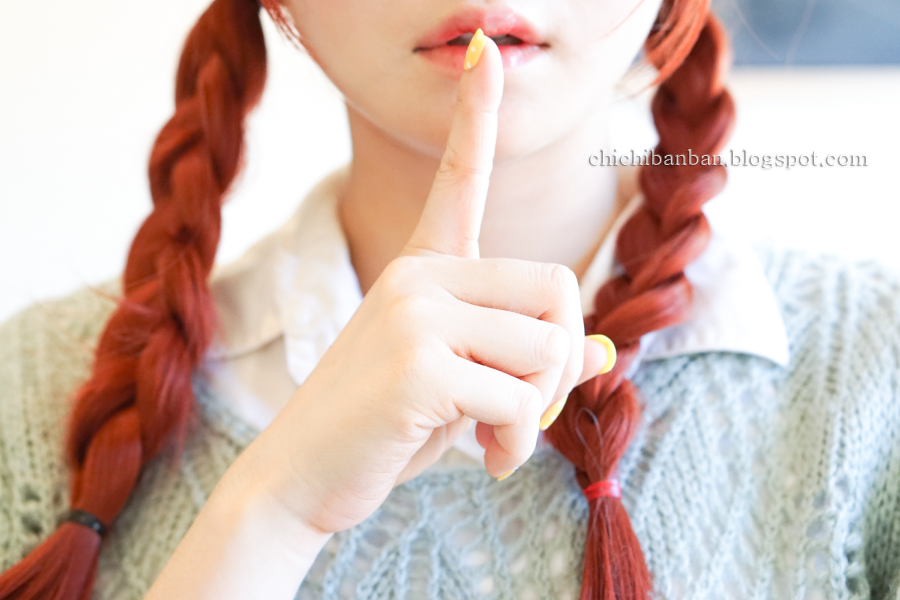 2



3



4
Playing a game!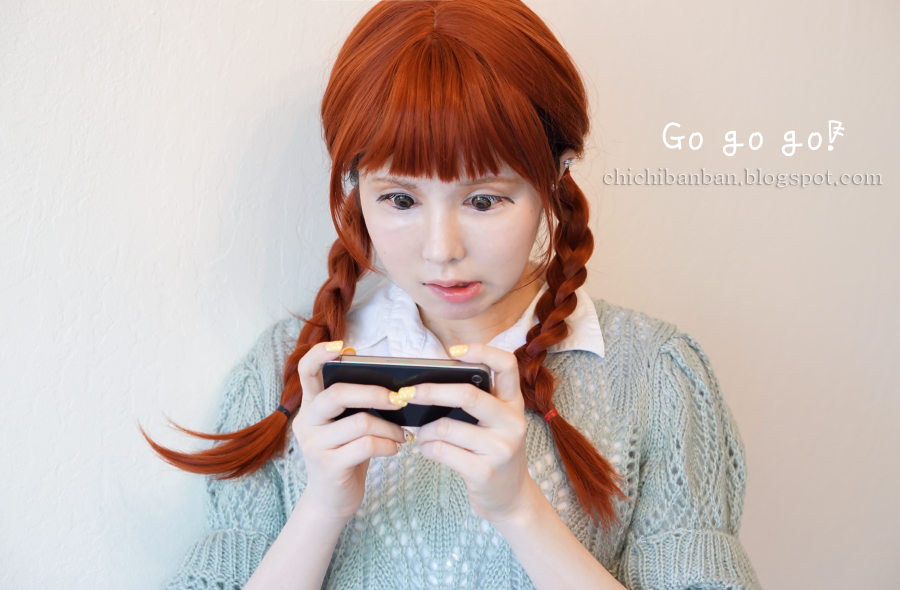 5
Lost the game...



6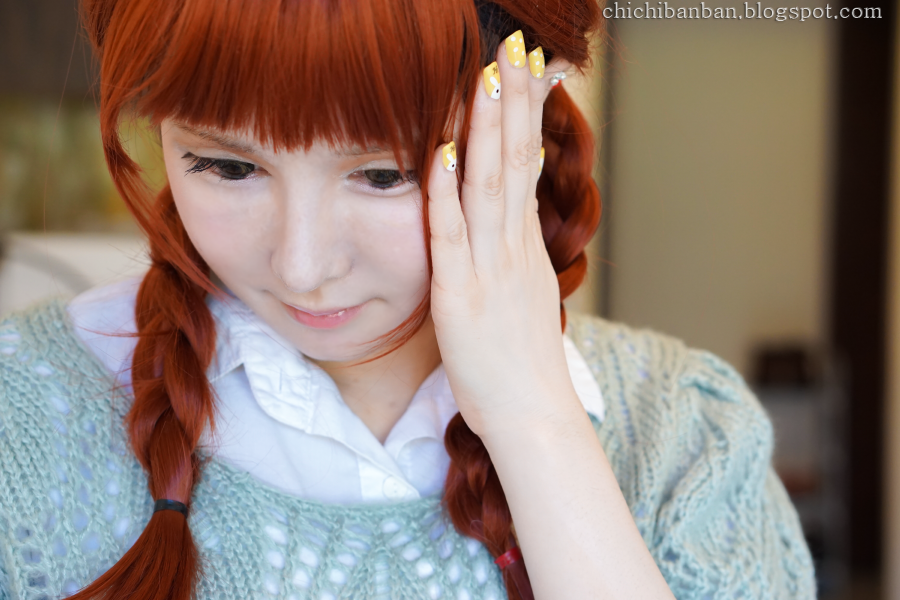 7



8
Thinking very hard about life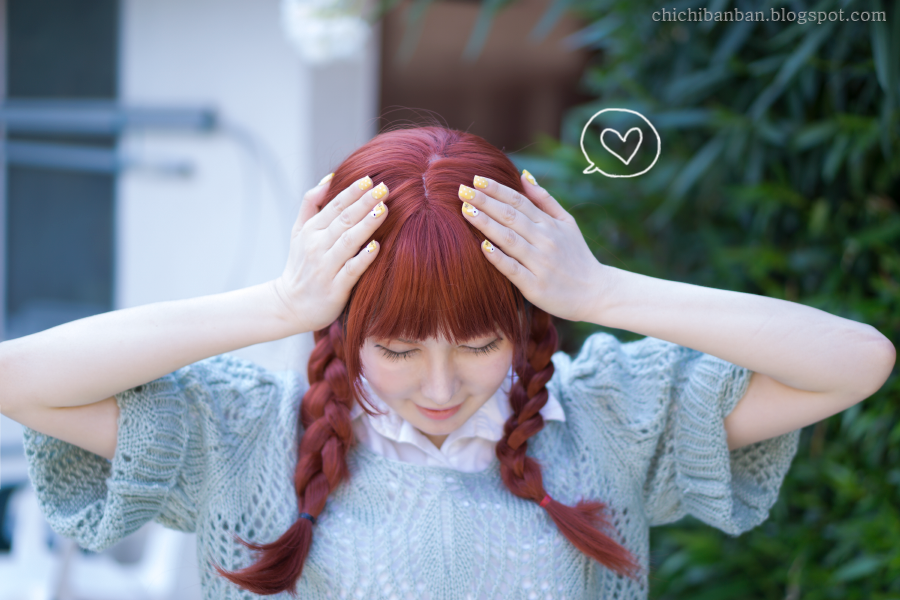 9
Ding!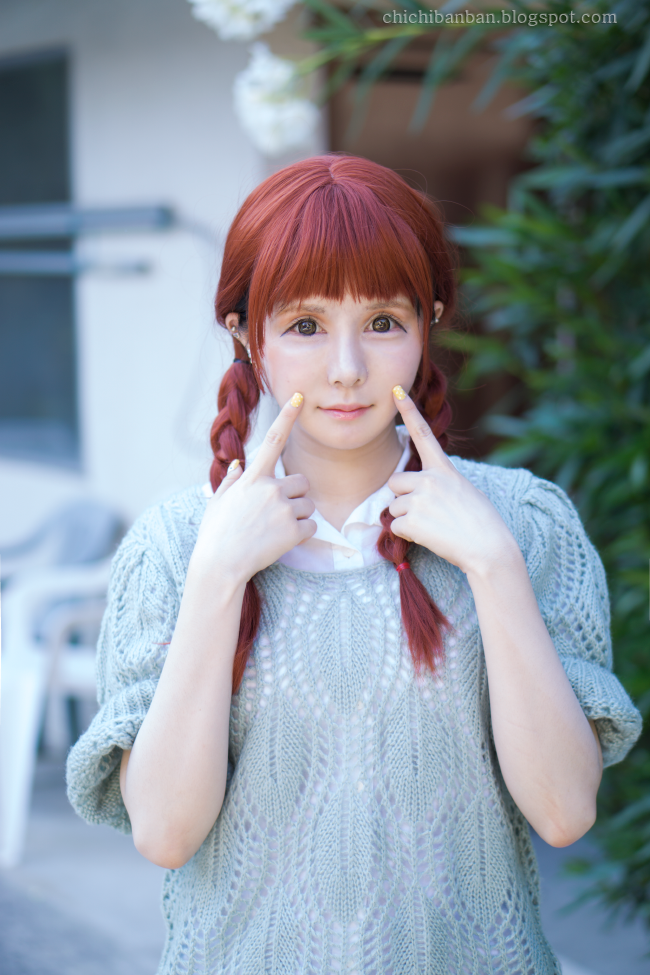 10
Speak no evil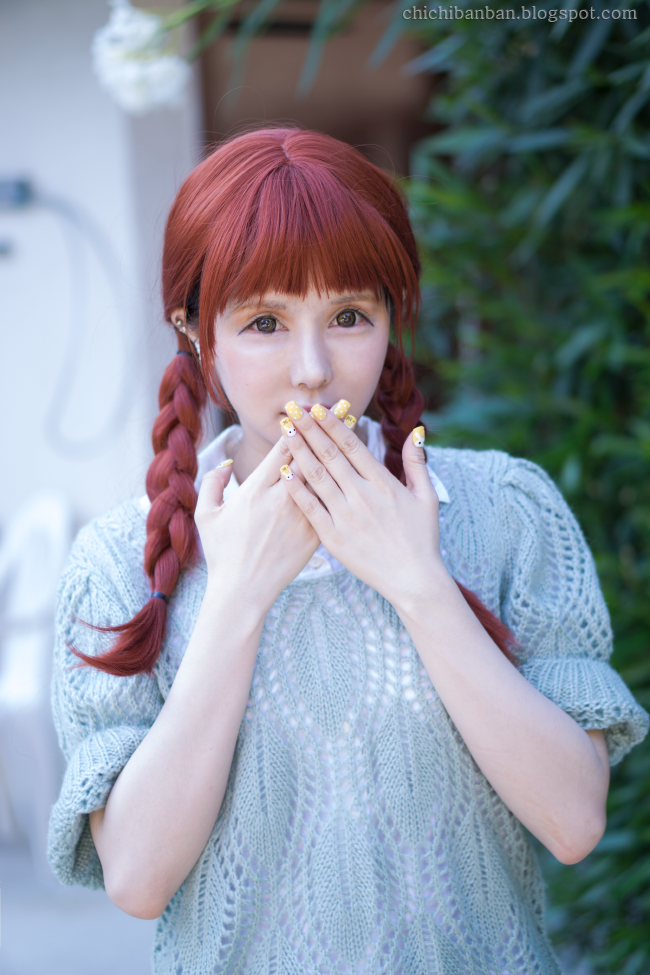 11
See no evil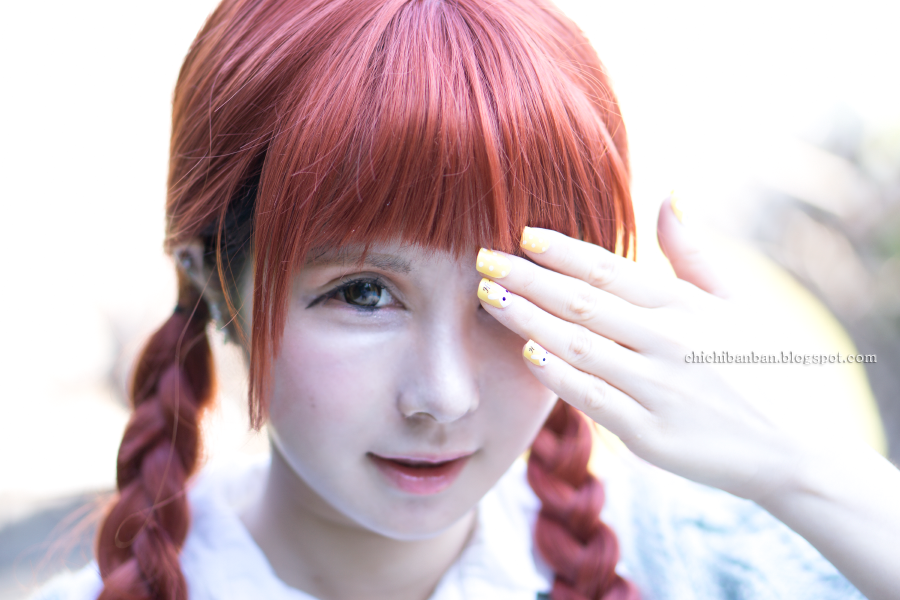 12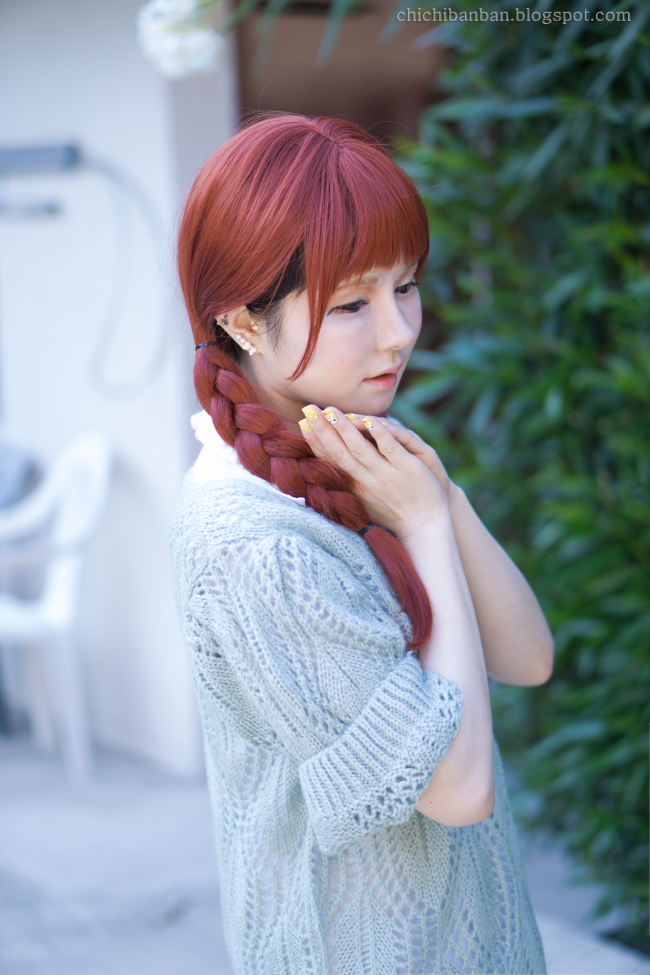 ▲ Kekeke, I don't know if anyone has noticed, but I don't care enough to cover my wig completely. XD

13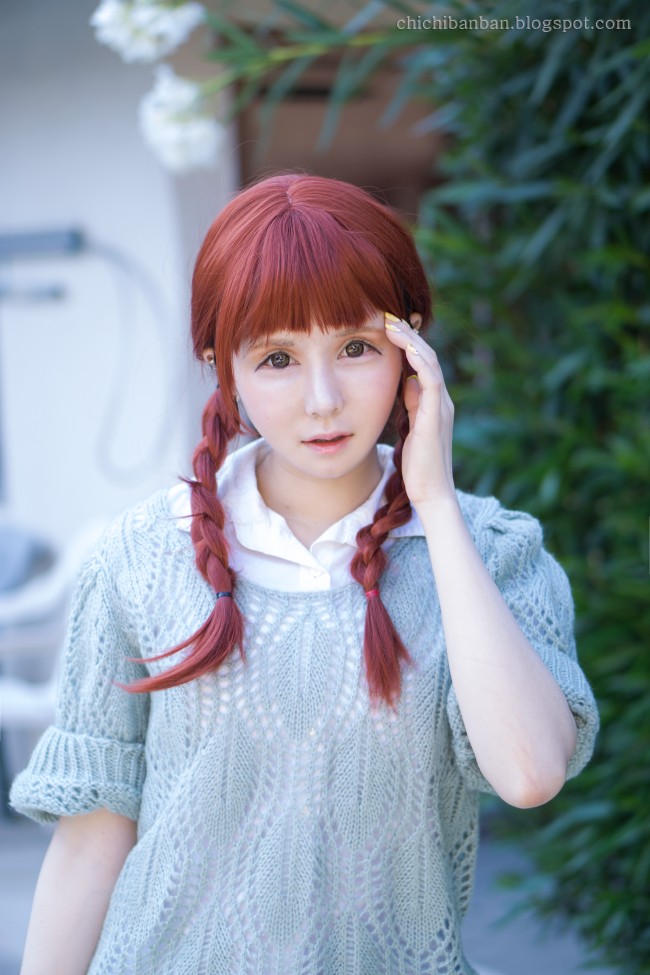 I really like them! I won't say love because I'm not a huge nail person in general, but I really do like them! They're just my style—cute and happy, sturdy, won't catch my hair, and not too long to interfere with my daily life. (I'm clumsy enough as it is!) Not to mention, they blend in well with my natural nails. Some nails are so thick and obvious that glue-ons, you know? This once caused an old man to point at them and say to me, "My daughter does that too! She's in fifth grade."
Welp, if you're any bit like me (terrible at doing nails, clumsy, but cute at heart), I think these would be worth checking out! And for those of you still in school, I think these would make be the perfect accessory to start your school year in total kawaiiness, without being too over-the-top!
Born Pretty has many more simple designs like these and some with modest bling for around $5-6. They also have blingier designs that cost around $11: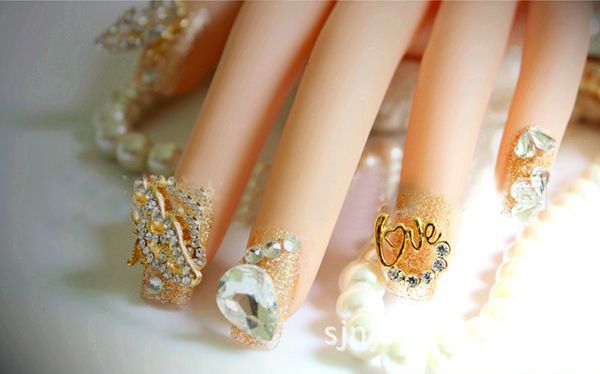 But my eyes are on these decals—look at those clouds! And those cats! So cute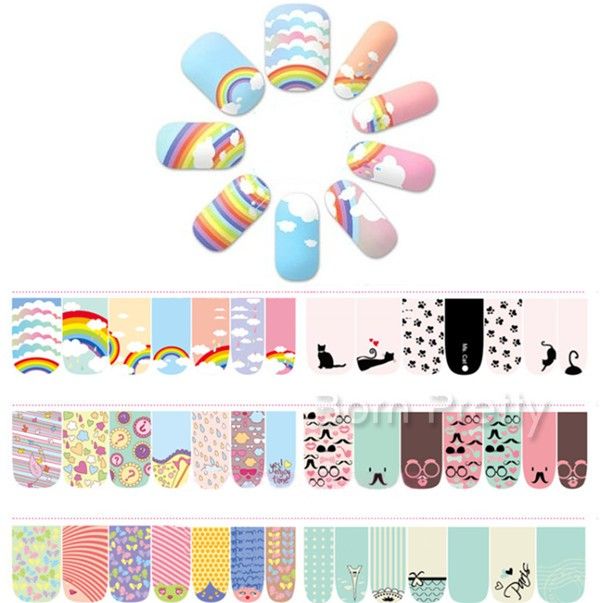 Should you decide to purchase, remember to use the code "
AYH10
" for 10% off!
Do share what sort of nail girl you are! Paint, glue-ons, or gel/acrylic? Do you do it yourself or go to a salon? What's your style?
I will say I tend to leave mine bare, simply because I suck at nails so much. I occasionally paint, but that ends badly. I'm too frugal for a salon. I still like glue ons, though, and I'm into cute, simple styles nowadays!