Audio recording:

--------- BEGIN ACTUAL POST ------------

For baby soft skin! Guerisson 9 Complex Essence (Horse Oil Serum, dry skin review)
I
love
this product! This is the essence/serum from the same line as the Guerisson
horse oil cream.
This product makes my skin incredibly smooth and soft, to the point that my makeup has improved greatly. The only downside is that it doesn't do anything for moisture (hence the -0.5 stars), although I don't think it's that big of a deal.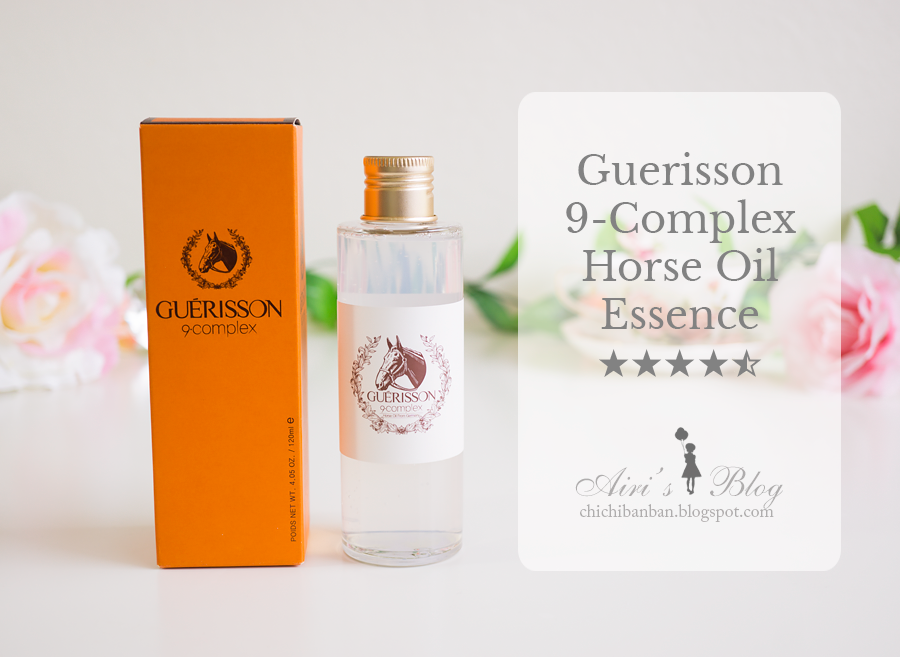 Brand: Guerisson (parent brand Claire's)
Name: Guerisson 9 Complex Essence
Amount: 120mL
Actual Weight: 316g
Current Price in Korea: 26,970₩



Once again, I will be including lots of pictures of the packaging, just in case there are any fakes out there and people need something to compare against. Mine is authentic and was sent over by a friend who had purchased it from Olive Young. Olive Young is an official retailer for Guerisson products in Korea.
Here is the box it comes in and its corresponding dimensions: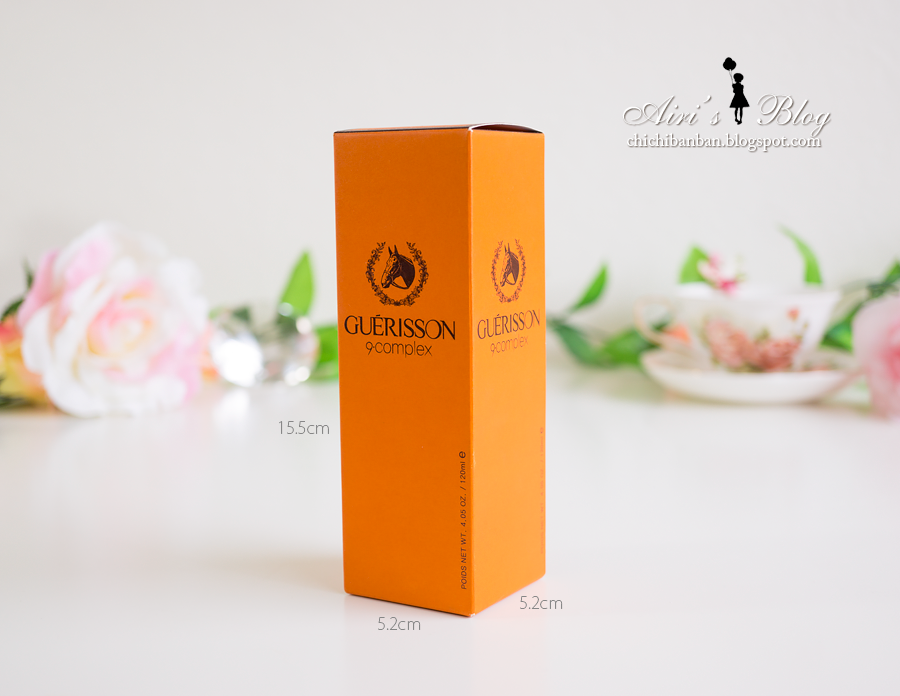 The front of the box and its logo: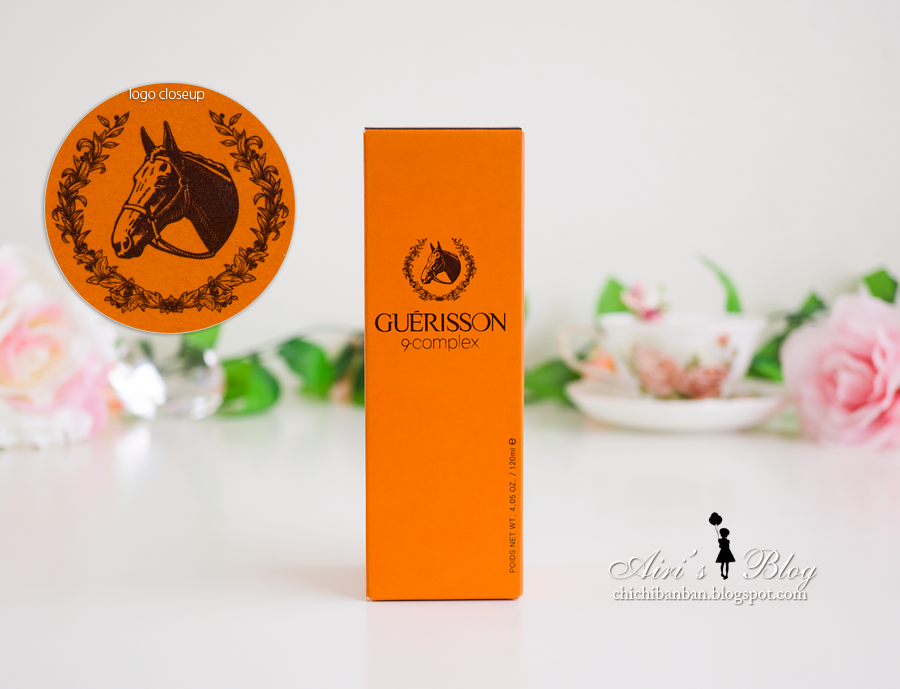 The back: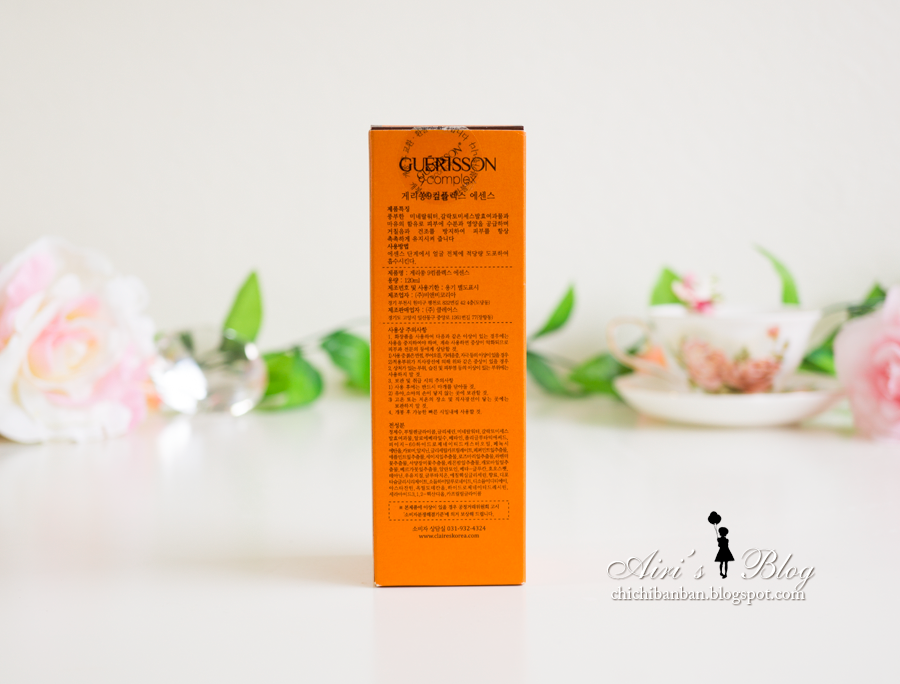 A closeup of the back's text (notice the Guerisson sticker on top):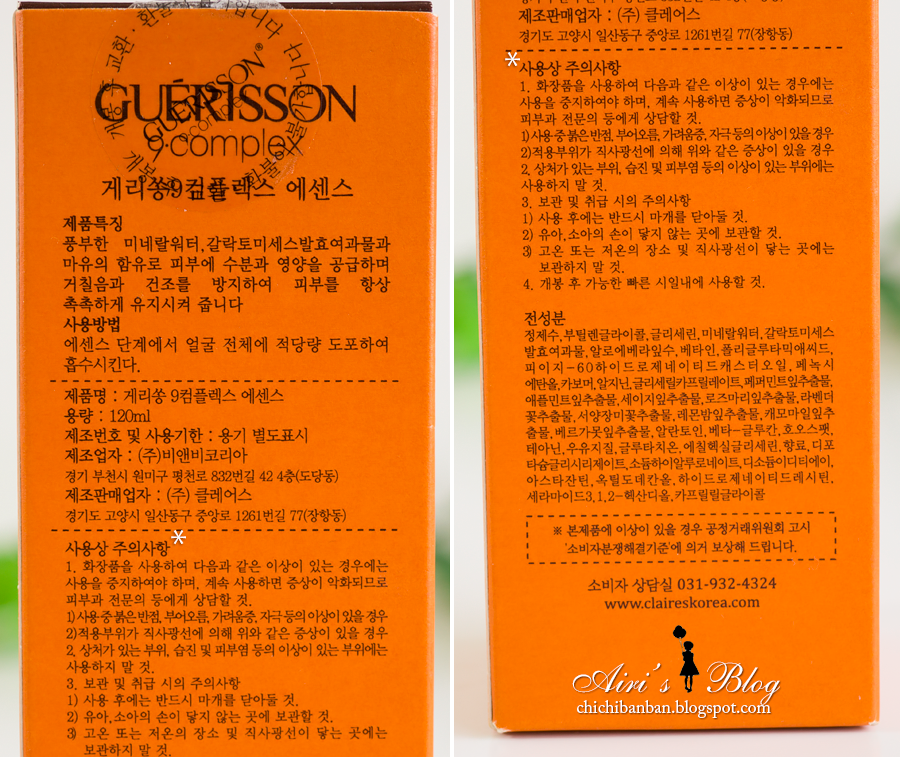 The product amount is written here:
The barcode on the bottom of the box: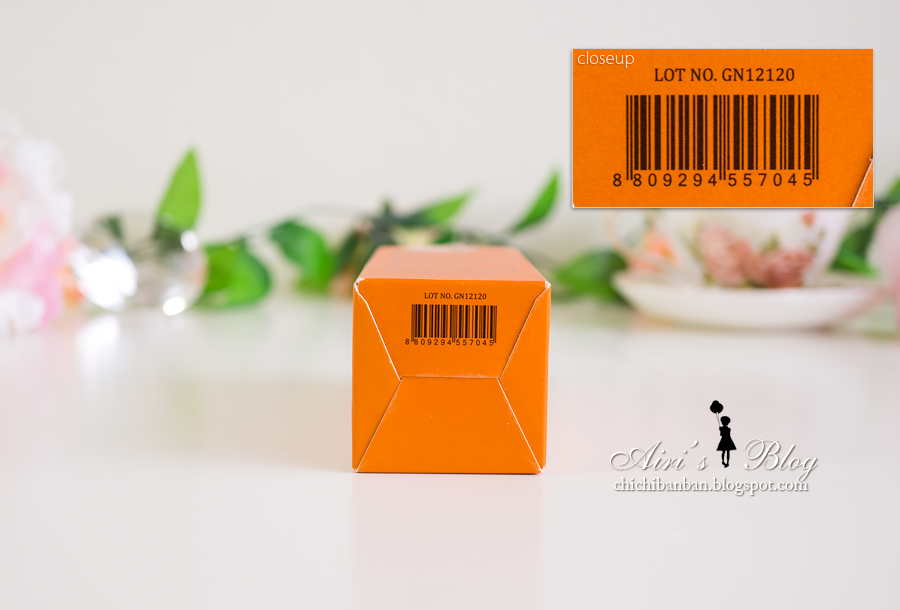 The top of the box:
The inner flaps has the word Guerisson on it: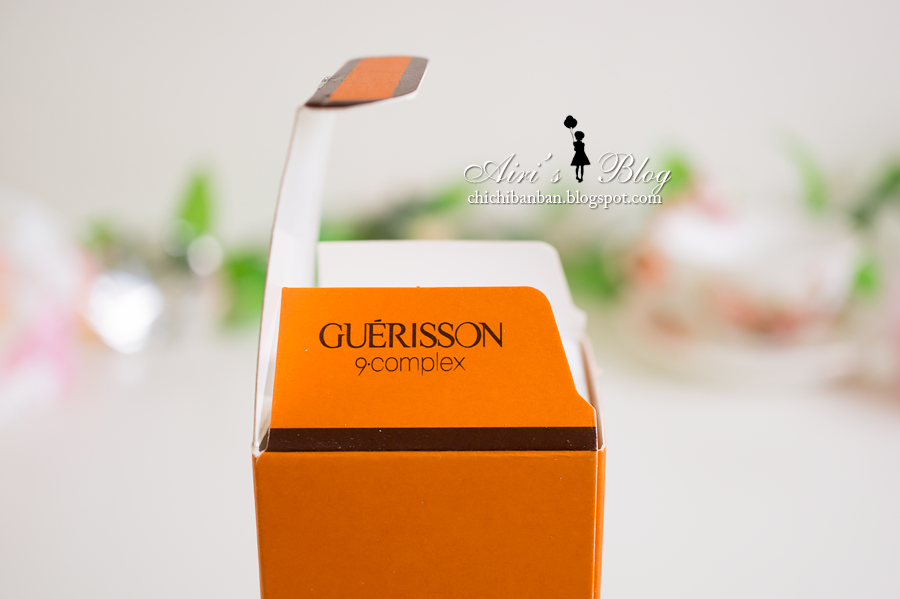 The bottle is made of sturdy glass and the logo is slightly embossed: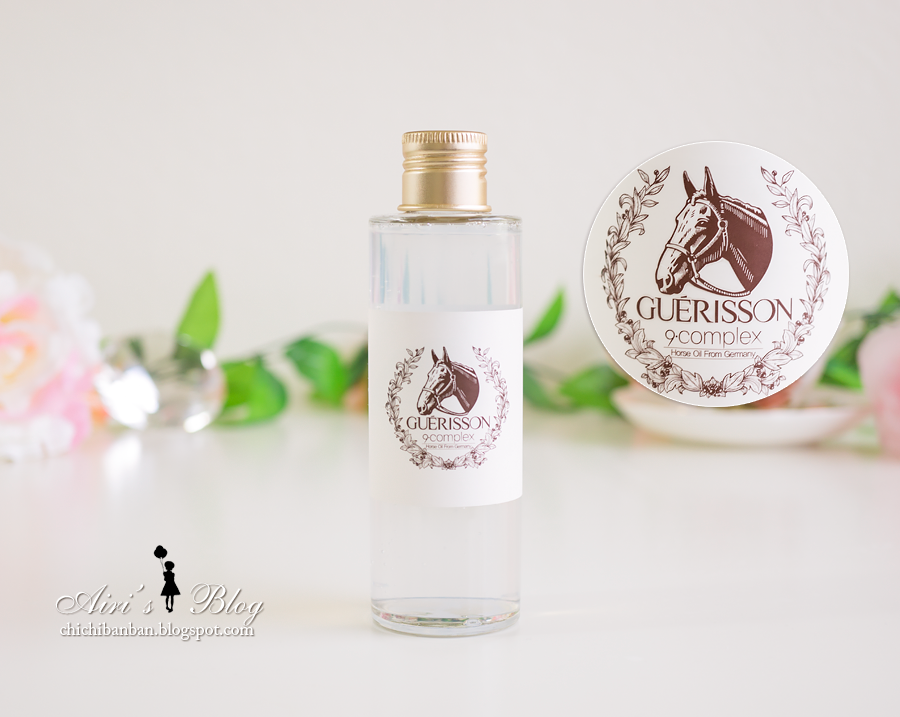 Here's the back of the bottle: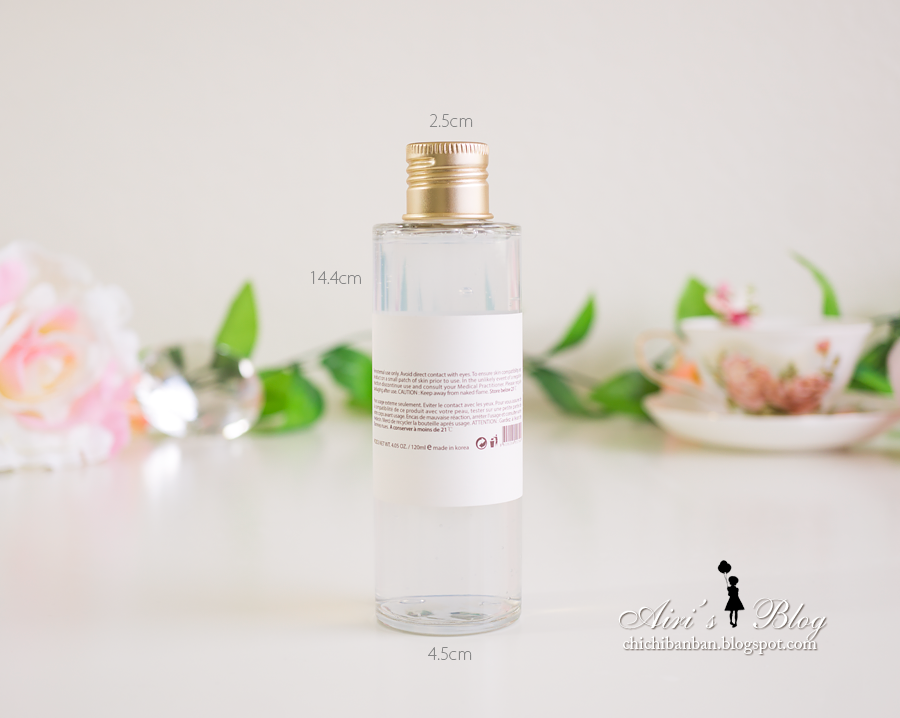 I didn't include a closeup of the text, but it's the same as on the
horse oil cream,
with no capitalization on "made in korea."
Here's the bottom: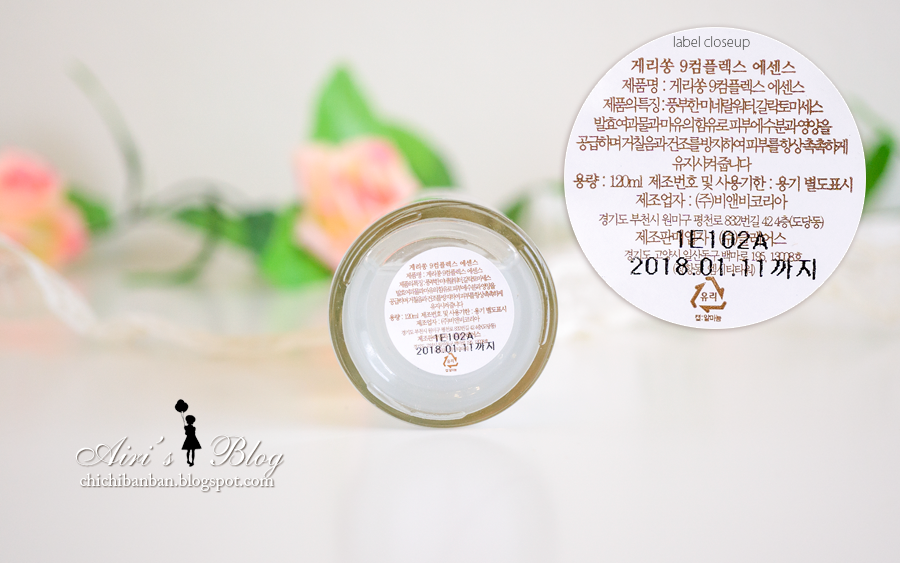 And the cap, which is made of aluminum: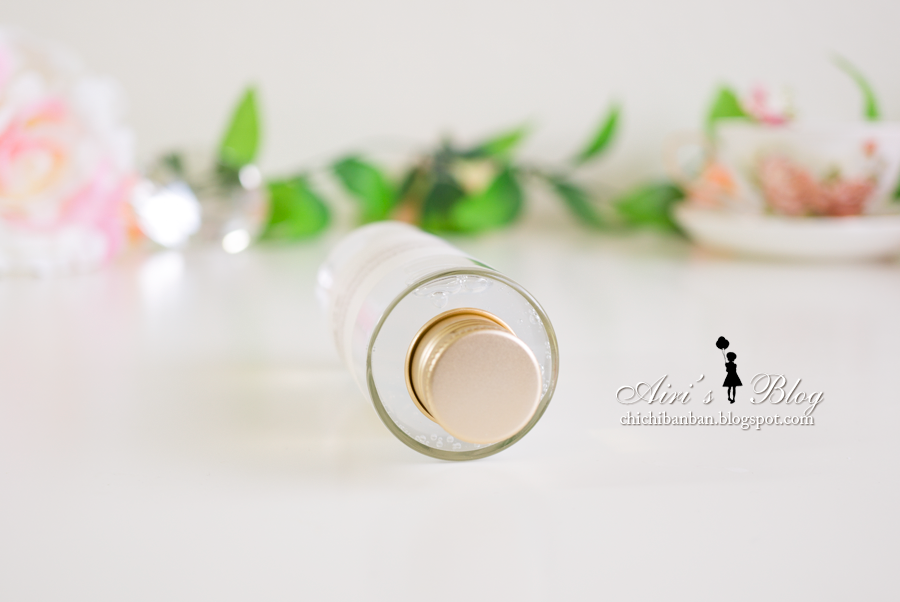 The bottle's opening is quite wide: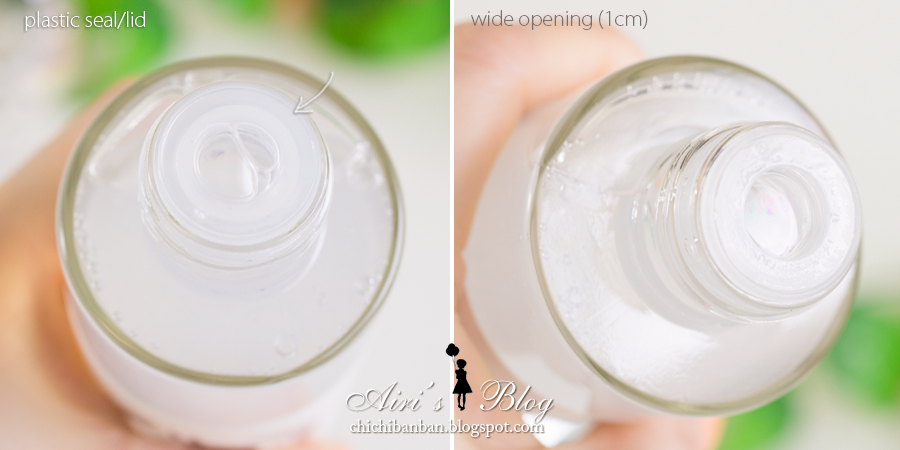 Because of this, it's easy for a lot of product to spill out. Pour slowly and tip it back as soon as you have a little on your hand!

It has a medium-strong scent of animal fat. It reminds me of cutting beef, but I don't find it at all off-putting. It's not a "sharp" scent; it doesn't smell like perfume, herbs, or chemicals.
It's a thick, goopy, clear liquid. It drips out slowly and forms viscous puddles in my hand.
viscous puddles: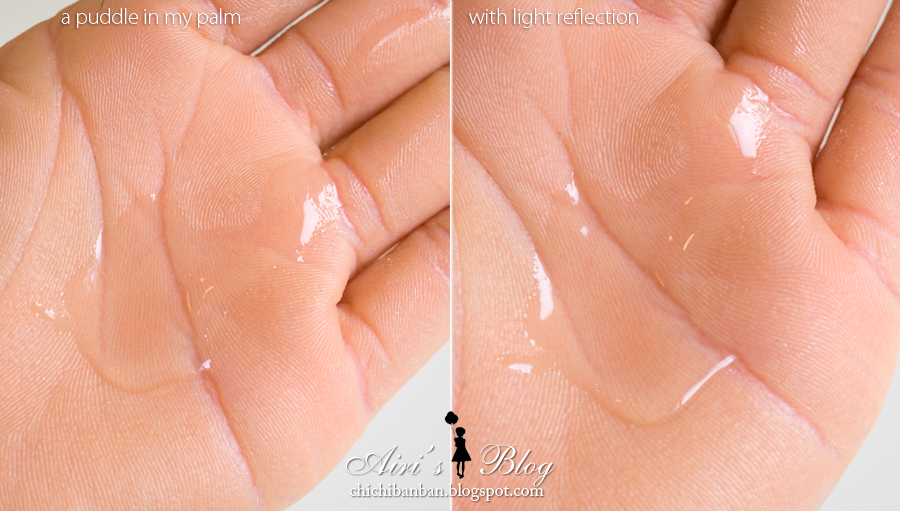 dripping down on my hand: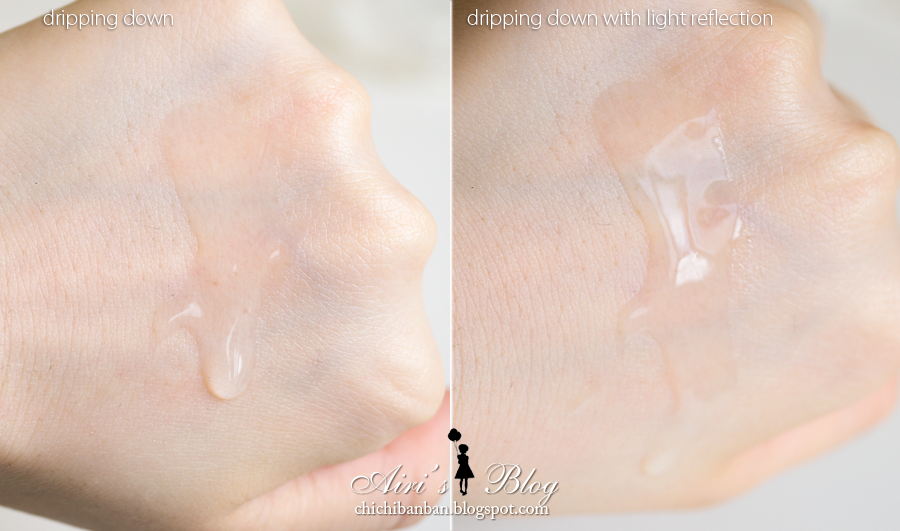 how it looks when I smear it:

How it feels on my face:
It doesn't absorb particularly fast. It also doesn't feel hydrating or moisturizing. It does, however, feel a little mattifying. Since this is a thick liquid, it sort of absorbs the wetness from my previous toner and my
Honey Bomb
. Here's how it looks when I apply it (and only it):
Not much added moisture or dewiness, as you can see!
My skin felt
much
smoother the very next day, and even more so during the next few weeks. Whenever I'd go to wash my face, my entire face (including my flaky nose) would feel incredibly soft and velvety. However, if I skipped using it for a day, my skin wouldn't feel as soft that day. It would feel soft as soon as I started using it again, though.
After the first 2-3 weeks, my skin no longer felt wowingly soft like it had before. Not to take away from this product, though; it was still very soft! And my skin would continue to feel soft even if I skipped a couple days in between. Here is how BB cream, which usually looks terrible on me, compares after using this product for 1.5months:


a closeup: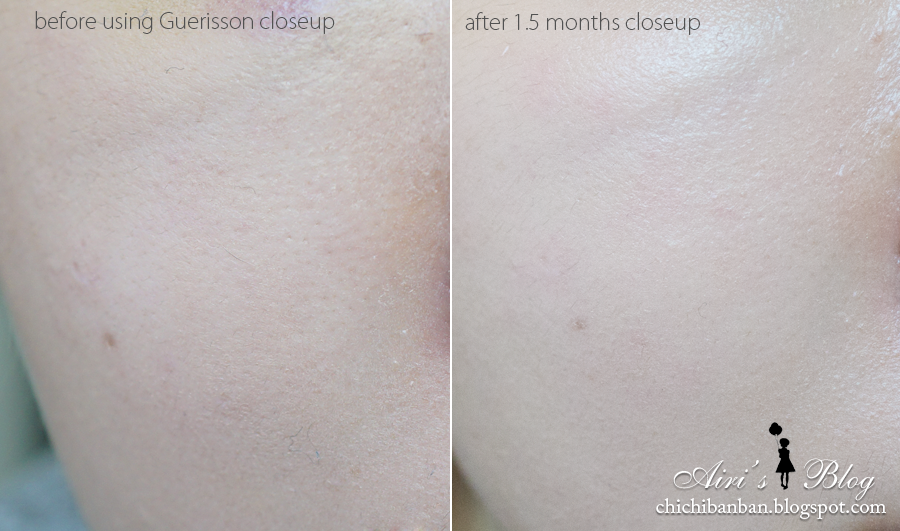 I think the pictures speak for themselves here! My makeup applies a lot nicer now.
I love it and highly recommend it! Here's to hoping it works as well on you as it did on me. ^^
Thanks for reading ^^