You might remember that I got hair extensions a few months ago! They were the glue-in kind. (FYI: I'm actually CLUELESS about hair.)
The Dilemna:
It's been two months now, and my hair extensions have started to fall out. I'm due for my touch-up. Now where I'm having difficulty is…
*should*
I get them touched up? Should I maintain my hair extensions, or just let them fall out?
On one hand, I of course want long, voluminous hair! I want to tie my hair into high, poofy buns, heehee~ But on the other hand, I worry about balding! Because here's what my extensions look like when they fall out: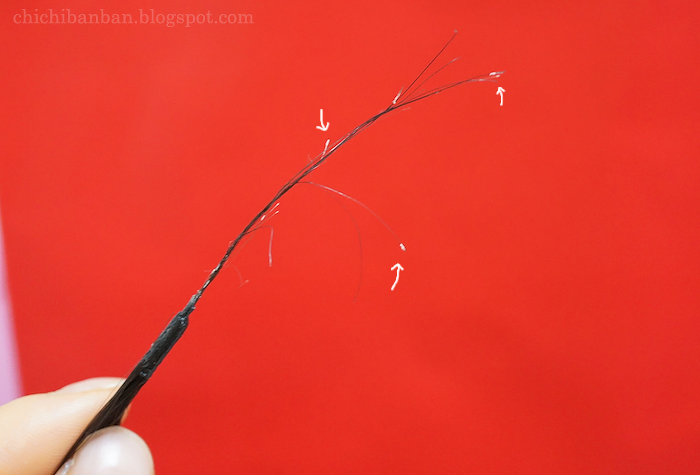 Now, I THINK—and please correct me if I'm wrong—that those dots are hair follicles. Which would mean that those hairs are mine, not from the extension.
Some of my fallen extensions have these follicles, but some of them don't--either that, or the hair follicle fell off already: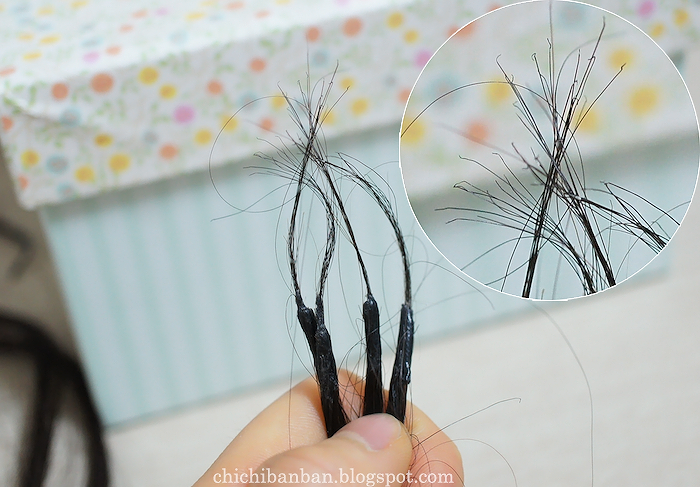 ...But overall, it seems that many of the hairs do have this "hair follicle":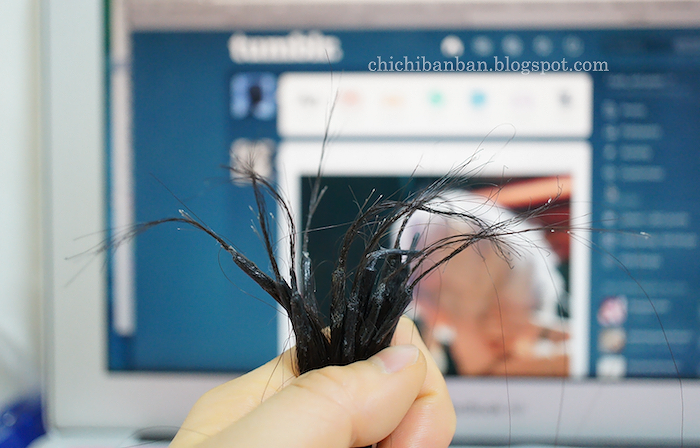 (Yay for tumblr~!)
-----------------------



So here's my theory: When my hair extensions fall out, there are two possibilities:
1.) The glue bondage broke, or
2.) The bondage did not break, and instead my real hair just fell out.
If it's the latter--which agrees with the evidence in the photos!--that basically means that
everywhere I get hair extensions, I'm doomed to a bald spot!!
Right?
So, hair smarties! Can you tell me if I thinking about this correctly or not? Are those my hairs, or hairs from the hair extension? Can you shed some light on what happens? My scalp is not very healthy, so should I (or shouldn't I) get extensions again?
Thank you in advance! The health of my scalp is indebted to you!